Try This Solution if Outlook 2016 Contacts Not Syncing with Office 365
admin | Published: August 18, 2020 | Office 365
As Office 365 is the most preferred business productivity suites nowadays by most of the users, many users / organizations are moving their sensitive data to cloud storage. This is because cloud storage provides secure storage solutions and offers accessibility whenever required. But many users face issues as their Outlook contacts not syncing to Office 365 mailbox.
This is a very common issue and is faced by many users who are switching to Microsoft Office 365 cloud. Thus, in this article, we are going to discuss the perfect solution to fix the issue. In the following section, you will get to know about a tool that will help you if your Outlook 2016 contacts not syncing with Office 365.
Outlook Contacts Not Syncing to Office 365? Try This Tool!
If you are moving your complete data from desktop Outlook application to cloud storage, then you might face some issues during the process. So, it is recommended to use a third-party application which makes the entire process effortless and error-free.
You are suggested to use Office 365 PST Import Tool and get rid of all the errors and issues that you might encounter. This is a special tool that is specifically designed to import all your data stored in Outlook data file into Microsoft Office 365 cloud mailboxes. It comes with a simple and user-friendly interface which makes it easy to use for non-technical users as well.
There are some advanced features of the tool as well which helps users to complete the process according to their requirements. Users can apply category filter in this tool that will help them to only transfer contacts and eliminate emails and calendars. You can refer to the following segment of the article and get the steps to run the tool if Outlook contacts not syncing to Office 365.
Find the Working Steps of the Tool Below
1. Launch this software on your system and you will get the main screen of the tool as shown below.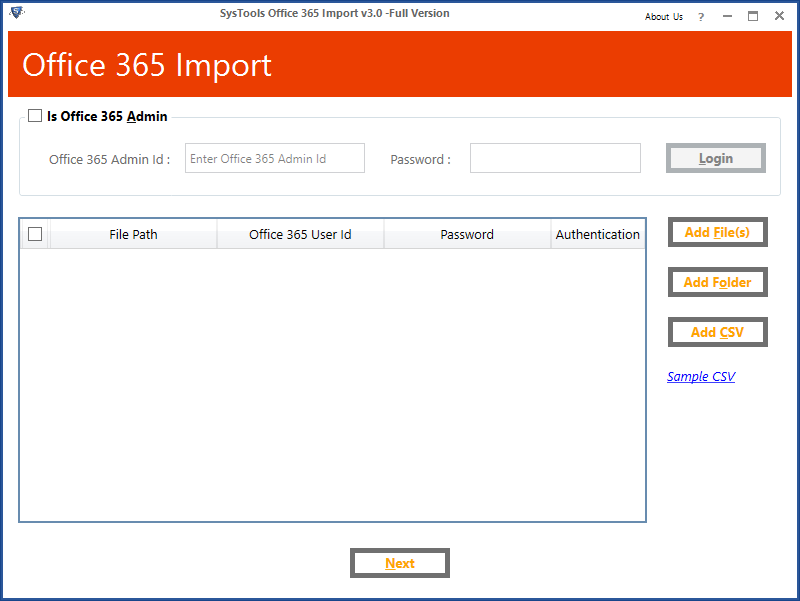 2. You can add the Outlook data file into the tool in multiple ways. Choose the option as per your requirement to proceed further.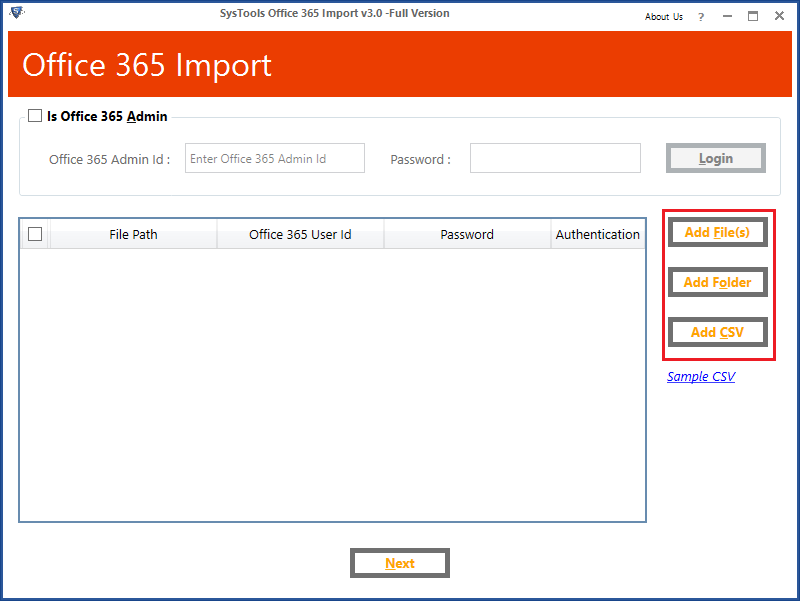 Note: If you are Admin, then you have to check the "Is Office 365 Admin" checkbox and authenticate the admin account.
3. Then, enter Office 365 user ID and its credentials in the provided fields and authenticate them.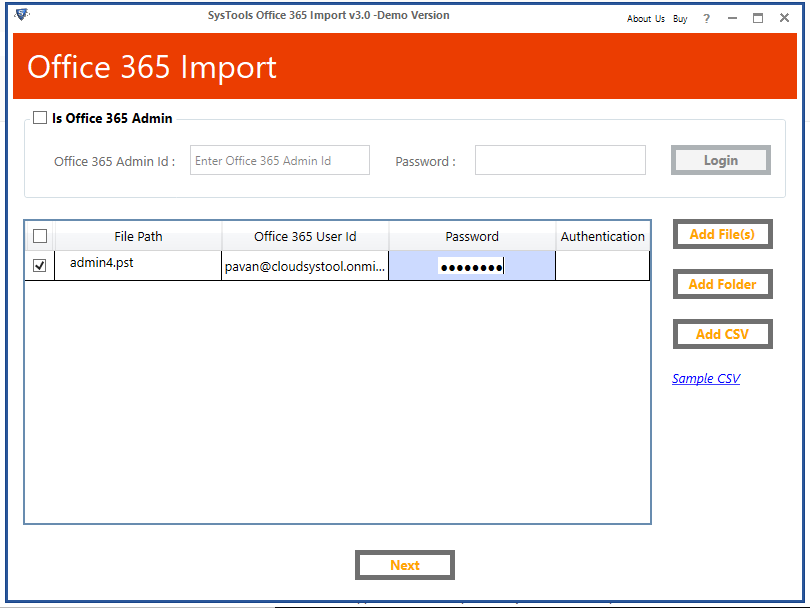 4. Here, you can select categories that you want to sync. As in the above segment, we are discussing that Outlook 2016 contacts not syncing with Office 365. So, you can only select the contacts option and deselect other available options.
There are some additional settings as well like Incremental Import, Include Folders, etc. which can be used according to your need.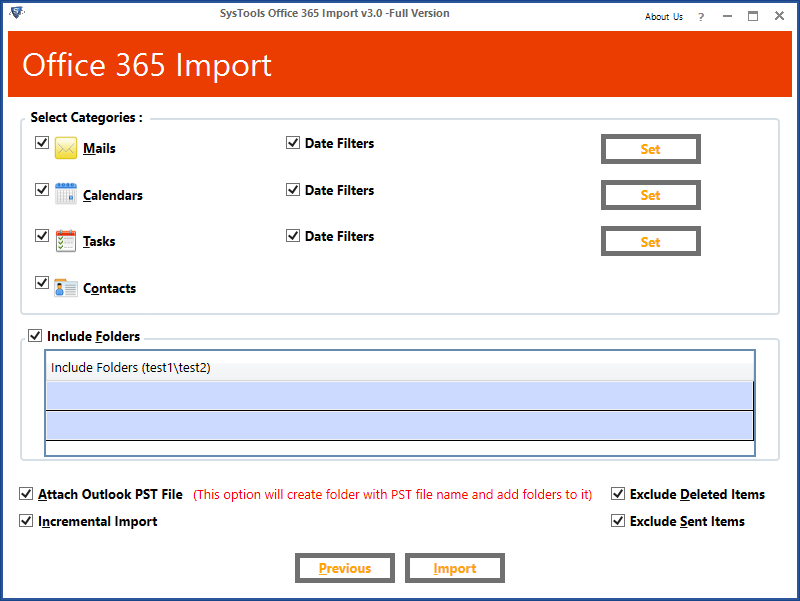 5. Click on Import button to start the process.
6. The software will then show the real-time status of the task and count of the items that are being migrated.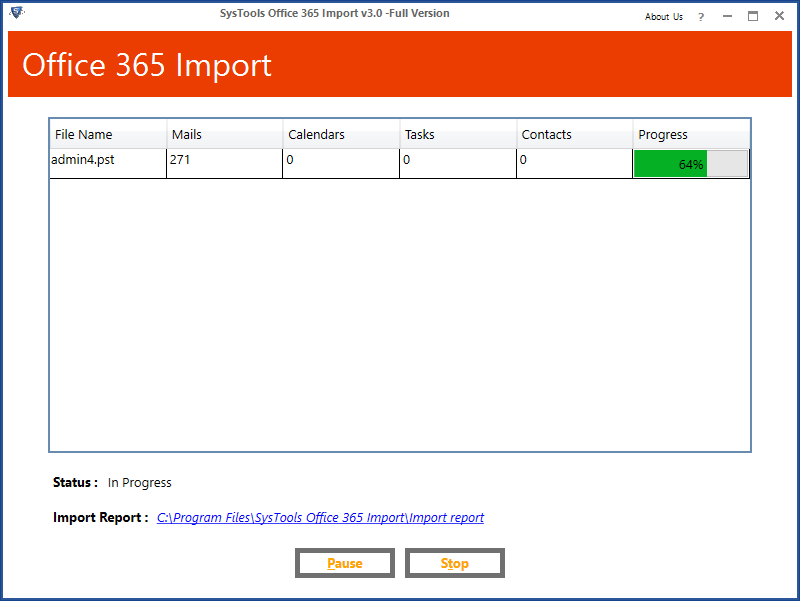 7. After completion of the process, you will get the completion message of the process.
Conclusion
As mentioned in the above section that moving from one platform to another is a complex procedure. While moving to Office 365, many users encounter a situation where Outlook contacts not syncing to Office 365 mailbox. Thus, we have discussed an automated solution that will help you to migrate the contacts without any hassle. You can try the demo version of utility before investing in the tool.